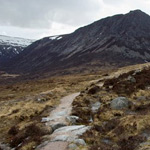 Each walker is exclusive - from their preferred form of walking additionally the footwear they put on from what they pack inside their rucksacks and which they simply take using them!
That is why we not just wanted to share our favourite walking must-haves for mild walks but we also spoke with an array of men and women in the industry, all of which offer a unique outlook on walking for all capabilities.
Isn't it time to learn our ultimate hiking essentials many expert top tips?
Listed here are Cotton dealers' favourites for gentle walks:
We love this deeply smooth fleece-lined shirt - it's just the thing for putting in over jeans and a T-shirt for a straightforward, casual feel.
A fleece-lined, waterproof gilet is ideal for informal strolls in any period.
This 3-in-1 waterproof coat provides warmth, convenience and defense against the weather.
This high quality Fishermans knit is good for nights as you're watching fire - whether we're at home or perhaps in a cosy, country club!
Jeans? Yes! For gentle walks, a couple of comfortable jeans can work wonders and these feel like a classic favourite from day one.
Heated walking boots with ankle support suggest we mean company (and style!)
For men's clothes favourites are classic, casual and stuffed packed with useful functions.
Cable jumpers are classic, trendy and trustworthy, plus one of your all-time favourites.
These breathable hiking pants are superb for steeper inclines if you are on trips this winter season.
Our Windermere jacket may be the ultimate waterproof - it will help keep you cozy and dried out, long lasting weather.
For a leisurely stroll, these light jeans will keep you comfortable.
State no to numb hands with one of these suede gloves - unbeatable for security and luxury.
Desert boots are back and we love all of them! One of our favourites for mild strolls on the coming months.
Some favourites from keen walkers:
Which safer to talk with compared to those which do it probably the most and the ones which do it for a full time income!?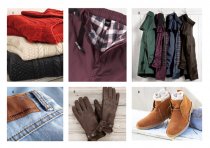 We talked with our pals at Exodus, an action and adventure vacation company whom specialize in walking and biking. Their walking and trekking programme manager has some fantastic walking basics for Cotton dealers community:
A beneficial pair of walking shoes with foot help
High quality woolen socks to avoid blisters
Walking poles to guide activity, help your balance and take stress off the knees
Good base layer top in a breathable material that wicks away moisture
Merino wool top to help keep you warm/cool, regardless of the climate
Breathable waterproofs
A woolen hat just in case the wind sees also it gets unexpectedly chilly
a sunlight hat
a liquid bottle is important for remaining hydrated
Rucksack address to keep your day bring dry in a downpour
Waterproof case for your phone (a zip lock case is perfect!)
Whistle and first-aid system if you're walking much more remote places
We in addition spoke to Mike from Walking Englishman; 'Obsessed with things walking', he could be keen to encourage other people to savor our great British country! If you should be wondering what you should be putting on this season, Mike stocks with us his walking essentials:
"i walk with rainfall equipment - top and bottoms - in summertime as problems can easily change at altitude. I usually use light walking trousers and a quality short-sleeved walking top, and carry an extra quick sleeve walking top is used at height to pay for the change in temperature.
In winter I wear more substantial gear; a two-piece walking coat with inner fleece lining. If problems are hotter I am able to use one of the two layers and fold the other into my rucksack. I however wear the light trousers but this present year i will be buying some thicker walking pants and a brand new set of light bottom pants to put on in rainfall/ snowfall incase it's cool.
Regarding footwear we elect to wear three season leather-based boots for height climbing and lighter fabric boots for low altitude and dry-weather. I believe it is far better use proprietary walking socks and carry an extra pair besides, just in case i must wade through a stream and liquid gets over my boots."
Thanks Mike!